SIMPLE AND CHEAP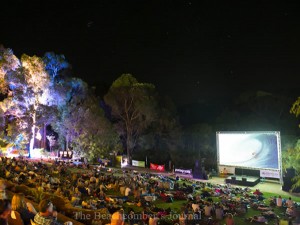 If you are in Perth and wish to a hassle-free boutique corporate or private inspirational screening at the BACKLOT PERTH cinema, CLICK HERE.
If you are an outdoor or indoor cinema operator, a town council, interest group or a community member anywhere in the world, we make it easy and affordable for you to arrange and promote a LAST PARADISE cinema event so you can avoid the headaches, delays and prohibitive costs of traditional distributors.
Don't risk disappointing you audience with mediocre film choice and royalty fees via distributors. With an outstanding IMDB International popularity rating of 8.3, LAST PARADISE is a proven crowd pleaser. Its  family friendly and guaranteed to fulfil the expectations of any age audience, from cinemas to corporate function.
HOW TO SCREEN IT
A public screening of LAST PARADISE, as for any film, will require a license which is simply included with your preferred screening option:
Screening from DCP (104 min, 5.1 sound) or Bluray (104 min, stereo) – best quality Simply email us on info@lastparadisefilm.com and specify the approximate date and location of your event. We shall send you invoice for $300 plus ($50 if mailing is required). We will then mail you a returnable DCP (hard drive) or Bluray. Alternatively, to save mailing we can email you a protected link to download the 50 Gig DCP file, provided you have adequate internet power.
Screening from a Downloaded MP4 file (94 min). Simply go HERE. And download the film ($180) or rent and it stream it directly online ($60). This cost includes the public screening license.
Screening from licensed DVD (94 min): Purchase  the licensed PUBLIC SCREENING DVD HERE.
TO HELP PROMOTE YOUR SCREENING EVENT
Trailer and info: The movie trailer and general info on the film can be found on our web site HERE. The trailer is also available directly:
Trailer on Cinema DCP file can be downloaded from HERE
Synopsis, Posters, flyers and other resources are available HERE. You can edit them to include your date/venue info and then print out copies of say A4 posters and A5 flyer.
Endorsement:  Professor Adam Green explains "the Power" of Last Paradise HERE  The "PRESS" menu on the film web site also contains endorsements, reviews and accolades.
GUEST SPEAKER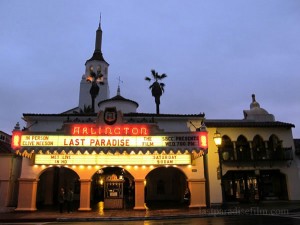 Film Director/physicist, Clive Neeson can also attend  on request as inspirational speaker on science, innovation, adventure and  global  environment issues  – and of course how the extraordinary footage was captured over 45 years. Simply email us at info@lastparadisefilm.com
EXAMPLES
To see some special event screening examples HERE