Written, produced and directed by  Clive Neeson
"LAST PARADISE" has been dubbed "the greatest story of adrenaline and innovation" – how a bunch of young adventurers met in the wilderness and pushed the limits of innovation to pioneer the modern concept of extreme sports and adventure travel. For physicist/film maker Clive Neeson the film has literally been a lifetime in the making and that journey has revealed major issues about our future and how we will innovate the vital solutions for survival of our civilisation. But, its all in the story of fun, adventure and 45 years of jaw-dropping original footage….read full synopsis.
Starring;  A.J. Hackett, Allan Byrne, George Greenough, Ton Deken, Kristin Boese, Sky Solbach, Dave Smithers, Jeff Campbell. Featuring (50s, 60s & 70s)  East Africa, New Zealand, Ozzy outback, Bali, Hawaii, Mexico, Portugal, Spain.
 Reviews: Click here
THE FATHERS OF THE EXTREME (M2 MAGAZINE)
Extreme sport has become big business for athletes, clothing brands, sports brands, even energy drinks – but for the fathers of extreme sport it was a different world. Literally.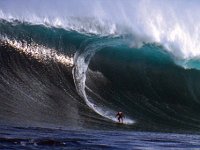 Forty years ago, Clive Neeson and his mates started exploring the adventure playgrounds of New Zealand and the world. Their motivation was to get amongst it and with the danger came a certain familiarity. And along with their adventures came the realisation that these Paradises were not always going to remain untouched. There were indeed
going to be global issues to come. Last Paradise is the journey of a group of Maverick adventurers who, whilst the rest of the world were worried about the cold war and the atomic age, opted to drop out of the mainstream and explore a road less traveled.  They invented equipment and pioneered new sports. A concept that is disappearing from our culture…  Read more: Fathers of Extreme article (pdf).
CRITIC REVIEW  by Hugh Barnard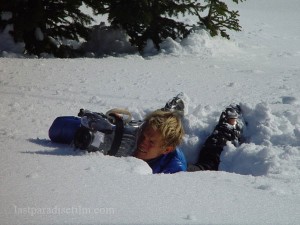 Last Paradise is a film with perhaps the longest gestation period in New Zealand cinema: filmmaker Clive Neeson spent forty years recording images of New Zealand's outdoors and virgin paradises from across the world. He began filming at age 15 with home made equipment and by age 17 had devised the theme for "Last Paradise" which was to become a lifetime project. Neeson's palate is broad.  – the action includes surf, snow-boarding, wind-surfing, kite-surfing, and skiing – and his tools range from the improvised hand-wound cameras of his youth, through 16mm to digital HD.
The Neeson journey started with a childhood in east Africa with his wildlife cinematographer parents..Read more…link to article (pdf).